In January – February 2018, the winter part of the bilateral Czech-Austrian course Energy & Society was organized in Prague in cooperation with Czech Technical University and University of Economics.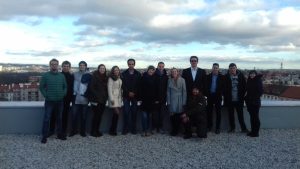 The 13th year was inspired with the interactive form of teaching using experimental desing and discussions. Students visited small water power plant in Mirejovice and the coal power plant in Melnik.
The second part of the course will be held during summer in Vienna. In the meantime, bilateral Czech-Austrian teams develop common theses and looking forward to their second meeting.